Firewall softwares such as norton internet security, Windows Firewall(ICF), TrendMicro PC-Cillin and are usually installed on many people's operating system, they can protect Your PC from internet hackers, but can also interfere with Server softwares.
To run a FTP server (RaidenFTPD ftp server) properly after a Firewall software, You have to configure the firewall properly, first of all we'll tell You the basic principles:
A. Open the following ports on Your NAT/router for bi-directions (in and out) TCP connections.
1. server port
2. implicit ssl port
3. explicit ssl port
4. data ports (a range of ports)

What will these ports be? You can refer to Your RaidenFTPD server options window like the following: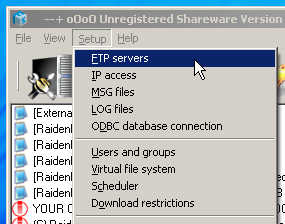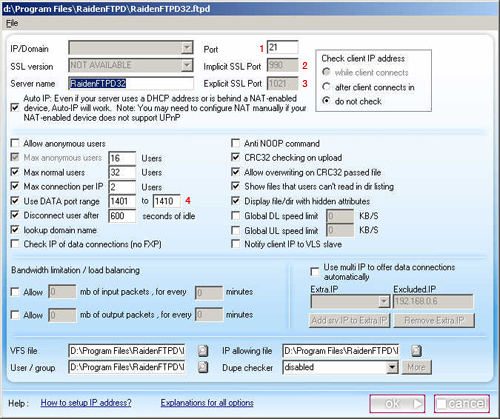 C. Case study: trying to configure a Norton Antivirus 2007/Internet Security
1. Install Norton Antivirus or Norton Internet Security 2007, both of them have the firewall capabilities.

2. Taking Norton Antivirus as example, open its interface, click the second tab and click settings->internet worm protection.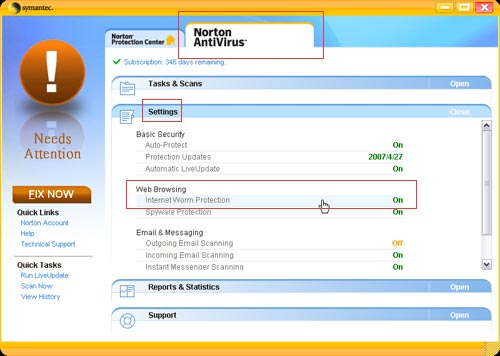 3. Turn on this function and click Configure.

4. Click turn on internet worm protection and then click general rules.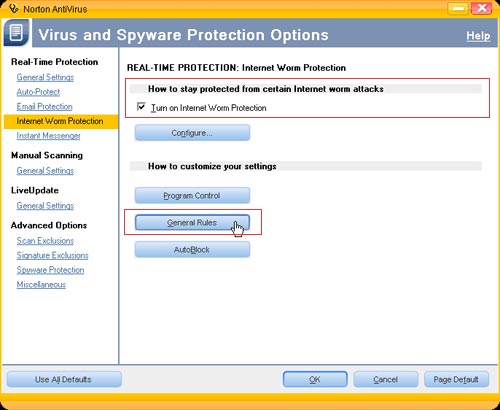 5. Click Add.. (a firewall rule).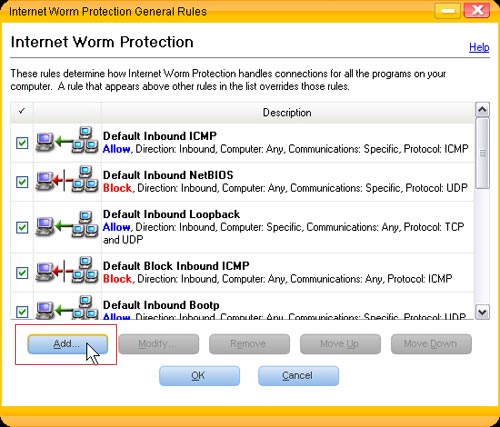 6. Set it to use 'to and from' bi-directional.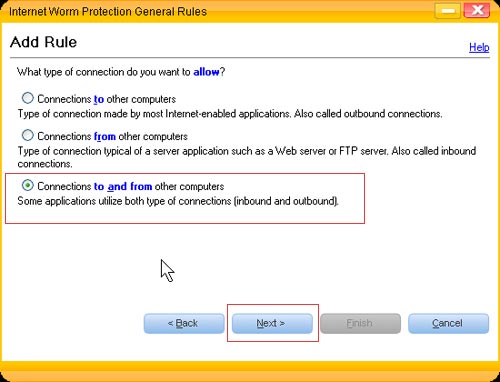 7. Click from 'any computer' because we are unsure about the origins of visitors.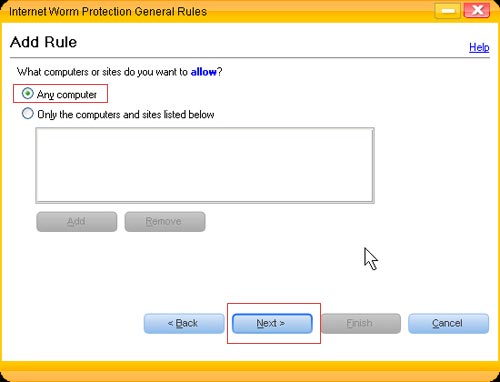 8. We are acutally adding the rules now. Note that it totally takes twice to finish this step, first select TCP and only communications that match all types and ports listed below and click add to add the first rule.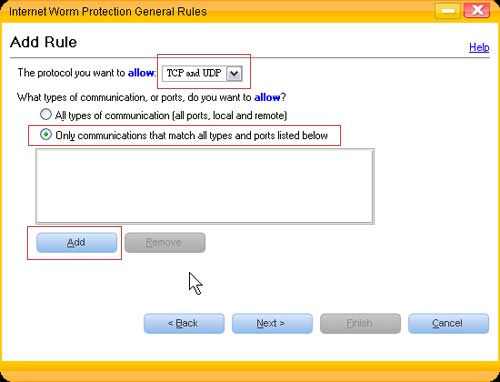 9. Select individual specified ports and enter 21 Implicit SSL port Explicit SSL port
These are for server main ports.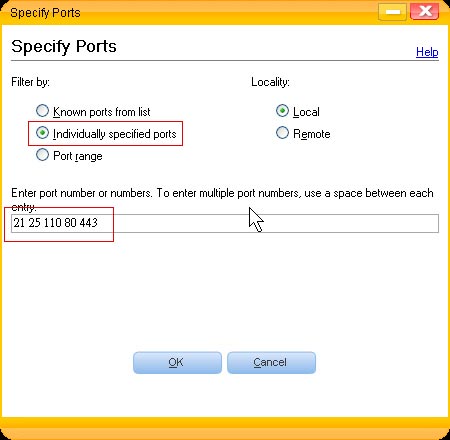 10. Click ok to return to the previous screen, and again select TCP and Only communications that match all types and ports listed below and click Add, Select Port range, the 1401-1410 are for the RaidenFTPD data transfer ports, note that under Win2000 and Win98 the range may be 1401-1500.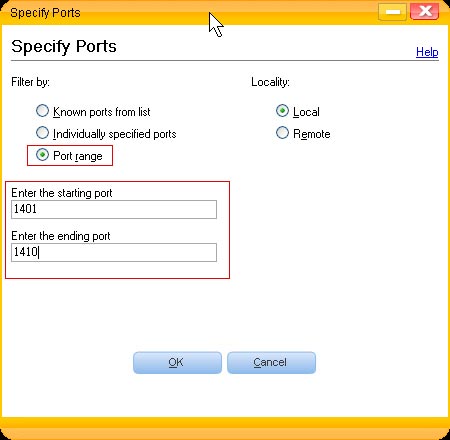 11. Click Ok to return, and confirm the rules You just added. Click next to continue.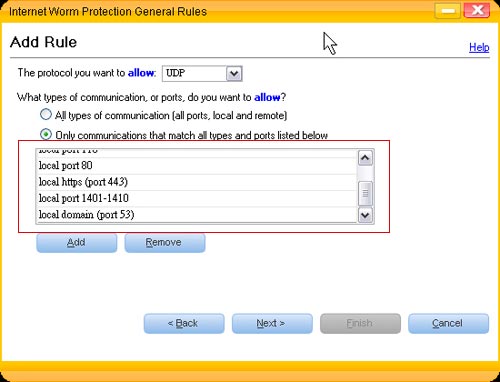 11. Decide if You want to LOG firewall activities.
12. Pick a name that You can remember and save the rule as it.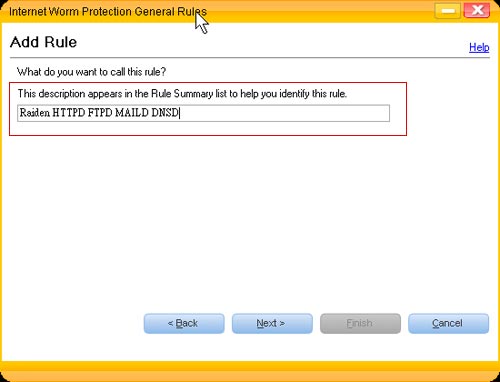 13. Click finish to finish the setup.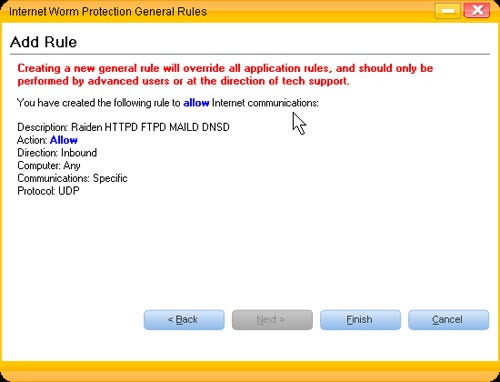 14. Click on the rule You just added, click move up until it is moved to the top. To have it at the highest priority.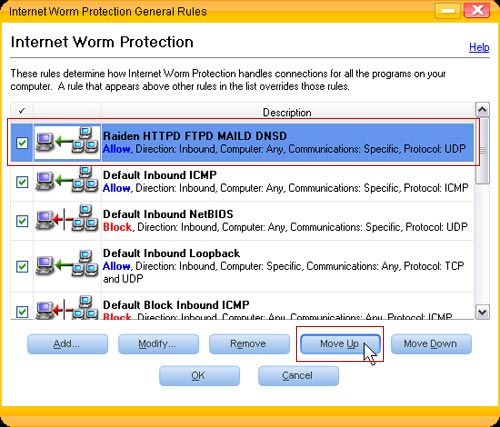 15. Verify the settings to check if they work properly as expected.